Download this free guide and make 2017 your most profitable year ever.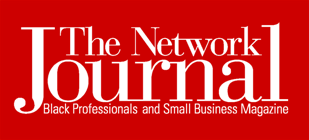 So RISE UP and STEP into your new reality of
Purpose, Passion & Profits
AWARD WINNING COACH, SPEAKER & BEST-SELLING AUTHOR.
I help you, the visionary woman entrepreneur, step into your greatness, create the impact you deeply desire, make a 6-figure income your new reality and build online brand empires.
I will equip you to launch your greatness into this world with proven strategies that result in taking your brand global.
And I'm committed to helping you create your FIRST $1000 all the way to your FIRST $100, 000 and beyond.
As a busy entrepreneur, full-time doctoral student and a world traveller, I have been able to create that reality for myself.
AND I'M HERE TO HELP YOU DO THE SAME!
HERE'S THE TRUTH:
If you're waiting for opportunities to fall into your lap instead of seizing them every single day then, unfortunately, you're the only one standing in the way of your GREATNESS.
And if you keep doing that, chances are you'll never stop playing small, you won't break free from your 9 to 5.
AND stepping into your greatness to live a life of high impact, high influence and high profits will remain FAR from reality.
Deep down you know you are meant for MORE…
But right now you doubt yourself because you are busy and totally unfulfilled. You've enrolled in a dozen programs only to find out they aren't for you. And that's why you are totally exhausted and tired of NOT doing what you were born to do.
You are tired of not living an empowered and bold life.
BEAUTIFUL PEOPLE…
You don't need to waste the precious days of your life like THIS
Because the moment you'll embrace your reality, you'll become a
LEGEND.
An epitome of
GREATNESS.
"Shade helped me formulate my very first MasterClass. It was a huge success! I generated almost $500.00 from my MasterClass alone. In addition, she helped me to strategize my very first Bootcamp, which I am expecting an income of at least $5,000. Also, she pushed me to do more videos on Youtube, one in particular went viral and I got over 16,000 views and 1,000 new subscribers. Thank you Shade!!!!!"
- CHRISTINA M. DUKES | LAW OF ATTRACTION EXPERT
What's important to remember is this:
There's freedom on the other side of fear.
There's a sweet comfort in coming out of your comfort zone.
And there is an unimaginable ecstasy when you step into your greatness.
Because the Real YOU is destined to Arise & Shine WITHOUT any delay.
And you CAN experience freedom, fulfillment and the inner joy you are looking for.
But that will only become possible if you intentionally choose to step into your greatness.
Stop Playing Small and Instead
BE THE BOSS. IGNITE YOUR IMPACT. TAKE YOUR BRAND GLOBAL.
I'm here to help you achieve clarity, visibility and profitability so that:
You can step away from the roller-coaster of "I'm not good enough" and empower yourself to arise and shine
You can break the shackles of your 9 to 5 and begin living the dream life that you've always desired
You can live more and have more with the right systems and proven strategies that are specifically designed to boldly launch your greatness into this world
You can effortlessly attract clients rather than waiting for them to come to you
You can charge based on the value you bring to the table and establish a reliable monthly income
You can ultimately take your brand global and keep scaling your business without burning yourself out
NOW IS YOUR TIME TO MAKE IT HAPPEN!